About Us
Center for New Americans welcomes and serves immigrants, refugees, and asylum-seekers.
Center for New Americans (CNA) is a community-based, non-profit adult education center that provides the under-served immigrant, refugee and migrant communities of Massachusetts' Pioneer Valley with education and resources to learn English, become involved community members and obtain tools necessary to maintain economic independence and stability.
Center for New Americans welcomes immigrants of all races, religions, and national origins. We believe that our community is made strong by a diversity of skills, cultures, and traditions.
Center for New Americans is an equal opportunity provider.
Meet Our Staff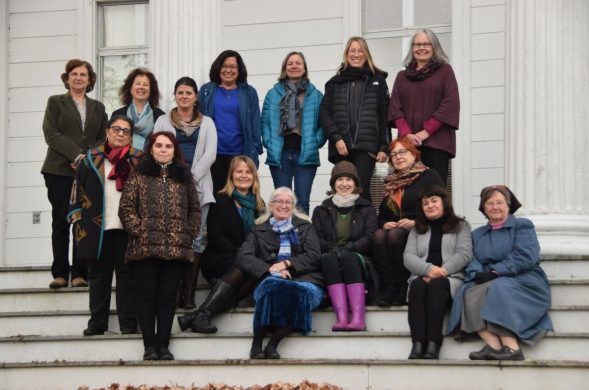 Center for New Americans serves immigrants with a dedicated staff of teachers, advisors, program coordinators, legal service providers, administrative staff, and childcare providers. We are grateful for the loyal community of volunteers who amplify our effort.
Listen to our students, alumni, and clients in their words thanks to the  students who videotaped themselves,  our Volunteer, Sarah McKusick, who also videotaped students, and our Volunteer, Sarah Jarman, who edited and produced the video.
Our Board of Directors
Center for New Americans is fortunate to be led by an engaged group of volunteer board members who meet monthly, attend program events, and care deeply about the work of welcoming and serving immigrants.
Our board of directors includes the following members:
J Vaughn, Chair
Roger Webb, Treasurer
Anne-Marie Demetz, Clerk
Maria-Judith Rodriguez
Shardool Parmar