Support Us
Support our efforts to welcome and serve immigrants by donating, volunteering, patronizing our students' businesses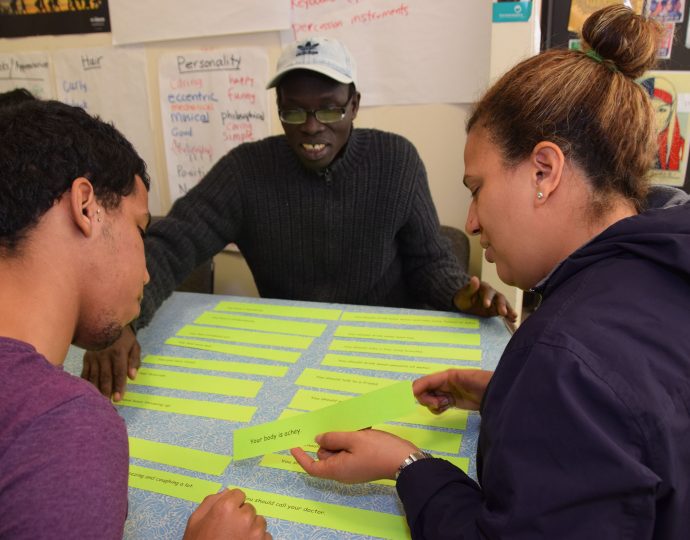 Make a gift to Center for New Americans
When you make a donation to Center for New Americans, you support free classes in English for Speakers of Other Languages throughout the year. You support hotspots and tablets that bridge the digital divide. You support assistance with job applications and career coaching. You support warm referrals to housing, healthcare, childcare, and other services. You sustain low-cost immigration legal services including Know Your Rights trainings, DACA renewals, and assistance with citizenship applications.
One of the most valuable contributions you can make is a gift of your time. Volunteers can support Center for New Americans' immigrant students and clients, and our work on their behalf in many ways.
Invest in the future with planned giving
You can support Center for New Americans by making a planned gift or donating stocks or annuities. Click here to learn about creative ways to support Center for New Americans' future.
Support 30 Poems in November!
Join us for our annual November write-a-thon. To support one of the 99 writers who is participating, click below.