English Classes
We teach English to immigrant adults at all levels. All classes are free!
Our face-to-face classes meet Monday through Thursday mornings. All our classes are online now. We look forward to meeting in our Amherst, Greenfield, and Northampton classrooms as soon as it is safe.
We teach a nursing assistant class in the spring. This class is free and available to immigrants who are enrolled in our English classes.
Downloads
Distance Learning Classes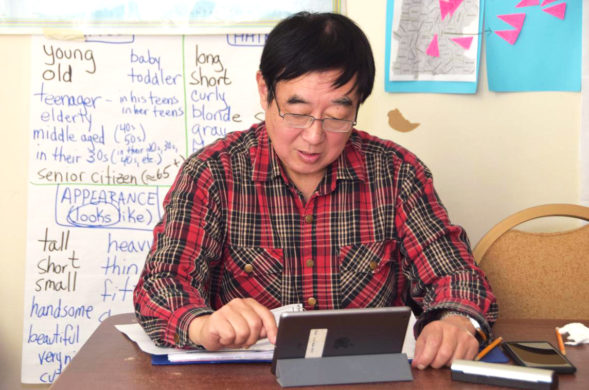 Center for New Americans invites students who may not be able to attend classes every day to study English online.
Where: Students can study at home, in the library, or at Center for New Americans.
How: With any computer that connects to the internet.
Why: Because our teachers can help you to learn English online!
"My favorite thing about teaching at Center for New Americans is seeing my students grasp new words in English. When the sounds of letters and the placement of words meld into English and they can express themselves clearly, it is magic! Their success, their ability to walk through a door that was previously closed to them or achieve a dream never thought possible, is my greatest reward."

Linda M. Rhinehart Neas, M.Ed. ESOL Teacher, Distance Learning Coordinator, ADA Compliance Coordinator