English Classes & Student Resources
We teach English to immigrant adults at all levels. All classes are free!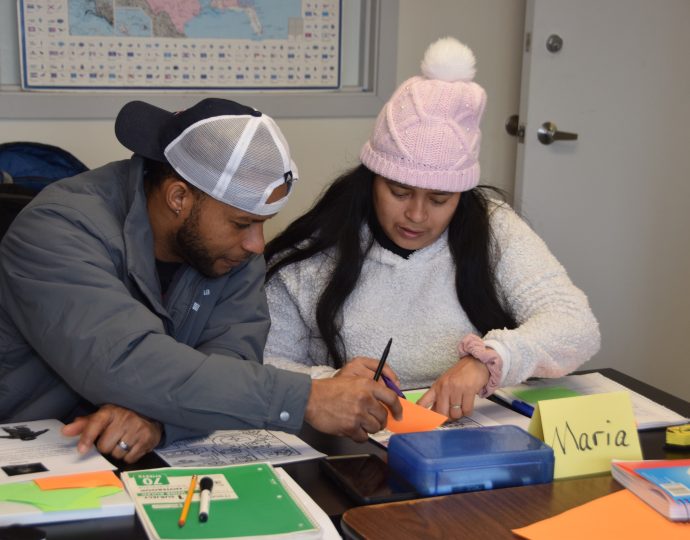 Center for New Americans offers free morning classes in Amherst, Greenfield, and Northampton and evening classes online.
I learned English at Center for New Americans. Then CNA helped me to become a U.S. citizen. I am so happy.

Kwot, Center for New Americans former student and client