English Classes
We teach English to immigrant adults at all levels. All classes are free!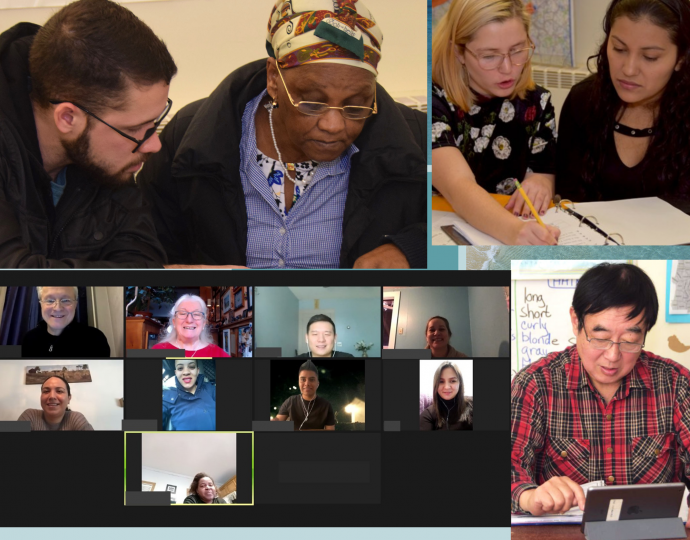 Classes meet Monday through Thursday mornings. We hope to offer hybrid classes in the fall, online and in-person, with covid safety protocols. We will also offer virtual face-to-face classes in the afternoons and evenings. We have program sites in Amherst, Greenfield, Northampton, and we hope to continue to teach in Turners Falls at the Brick House. Fall classes start September 7th.
We teach a nursing assistant class in the spring. This class is free and available to immigrants who are enrolled in our English classes.
"I am so happy about how Center for new Americans helped me. I went to school and I find the nice teachers who teach me English. After that, I took the CNA class. It was hard. They sent me the volunteer who helped me prepare for my CNA test. Now I work in assisted living." Asani.

Asani, Center for New Americans student, certified nurse aide